Stay in our campsite near Gourdon
Gourdon is a medieval town that offers a unique charm and historical beauty that visitors have enjoyed for centuries. The narrow, winding streets of the old town are lined with golden stone houses, medieval towers and historic buildings, creating an authentic and unspoiled atmosphere.
Our campsite near Gourdon is about 20 minutes from this historic site and is perfect for discovering the treasures of the region.
Discover the medieval beauty of Gourdon
One of the town's most popular attractions is the Château de Gourdon, which overlooks the town from its rocky promontory. The fortress, built in the 12th century, has been the scene of many battles and conflicts throughout its tumultuous history. Today, the castle is open to the public and offers a breathtaking view of the city and the surrounding countryside.
Another site not to be missed in Gourdon is the Saint-Pierre church, which dates from the 13th century. This Gothic church is a magnificent example of the religious architecture of the time, with its magnificent stained glass windows, sculptures and ornaments.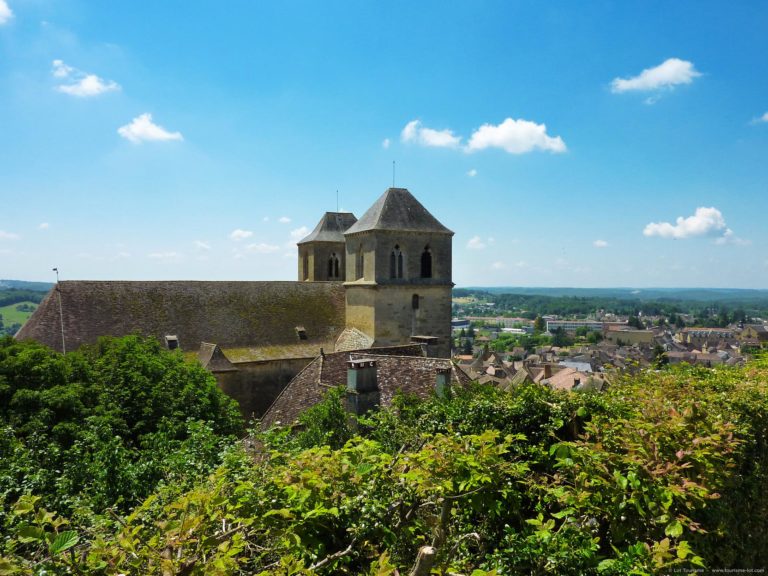 The flavors of Gourdon: a gastronomic experience not to be missed
The gastronomy of Gourdon is a real invitation to discover the flavors of southwest France. This region is renowned for its local products and traditional cuisine, featuring fresh local produce such as goat cheese, nuts and regional wines.
The Gourdon market is a must for gourmets, offering fresh and local products such as vegetables, fruits, meats, cheeses and regional wines. Local producers sell their products directly at the market, offering visitors the opportunity to sample high-quality artisanal products.
Unforgettable family vacations in our campsite near Gourdon
The medieval beauty of Gourdon is a true time travel experience. Visitors can learn about the history and culture of this unique city while enjoying its cuisine, crafts and surrounding nature.
Are you looking for a place to spend a family vacation in the Lot? Look no further! Our campsite located near Gourdon is the ideal place to discover all the treasures of the region!
By booking your rental in our campsite, you will be able to enjoy a natural and peaceful setting, with a breathtaking view on the green hills of the Lot.